Articles
What Neuroscience Will Tell Us About Moral Responsibility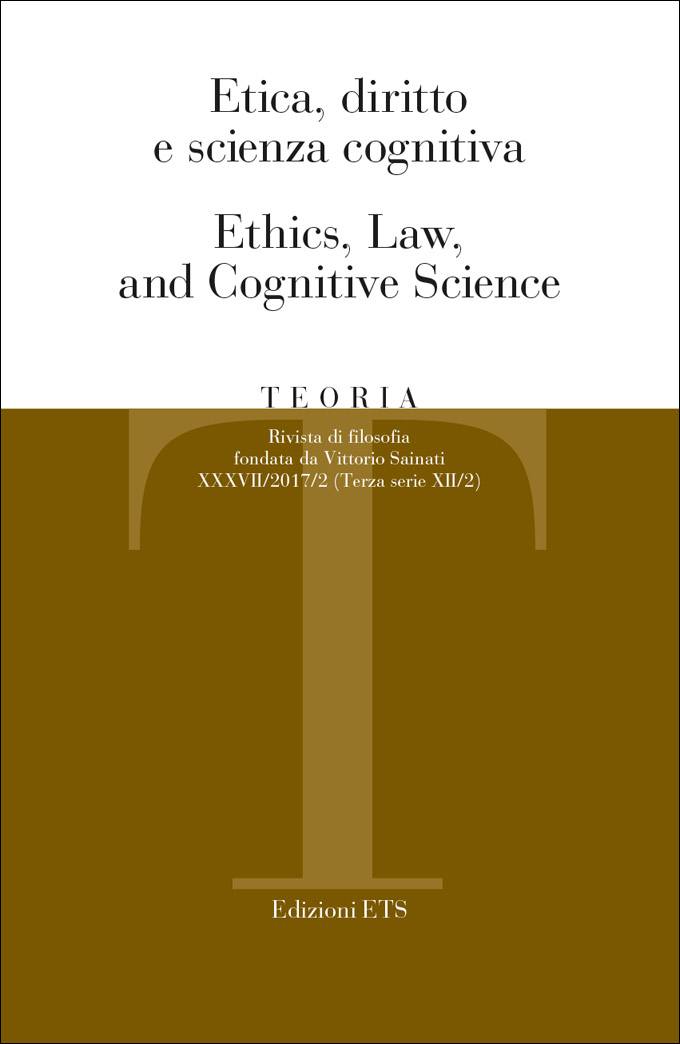 Published 2017-12-21
Keywords
determinism

,

neuroscience

,

legal responsibility

,

moral responsibility

,
How to Cite
Dennett, D. C. (2017). What Neuroscience Will Tell Us About Moral Responsibility. Teoria. Rivista Di Filosofia, 37(2), 21–24. https://doi.org/10.4454/teoria.v37i2.14
Abstract
The essay is a reflection on determinism, moral and legal responsibility and punishment from the perspective of neuroscience. The author argues that compatibilist free will gives us everything we need to be morally responsible and allows us to maintain a moderately retributivist line of thinking.