Articles
Moral Progress: Just a Matter of Behavior?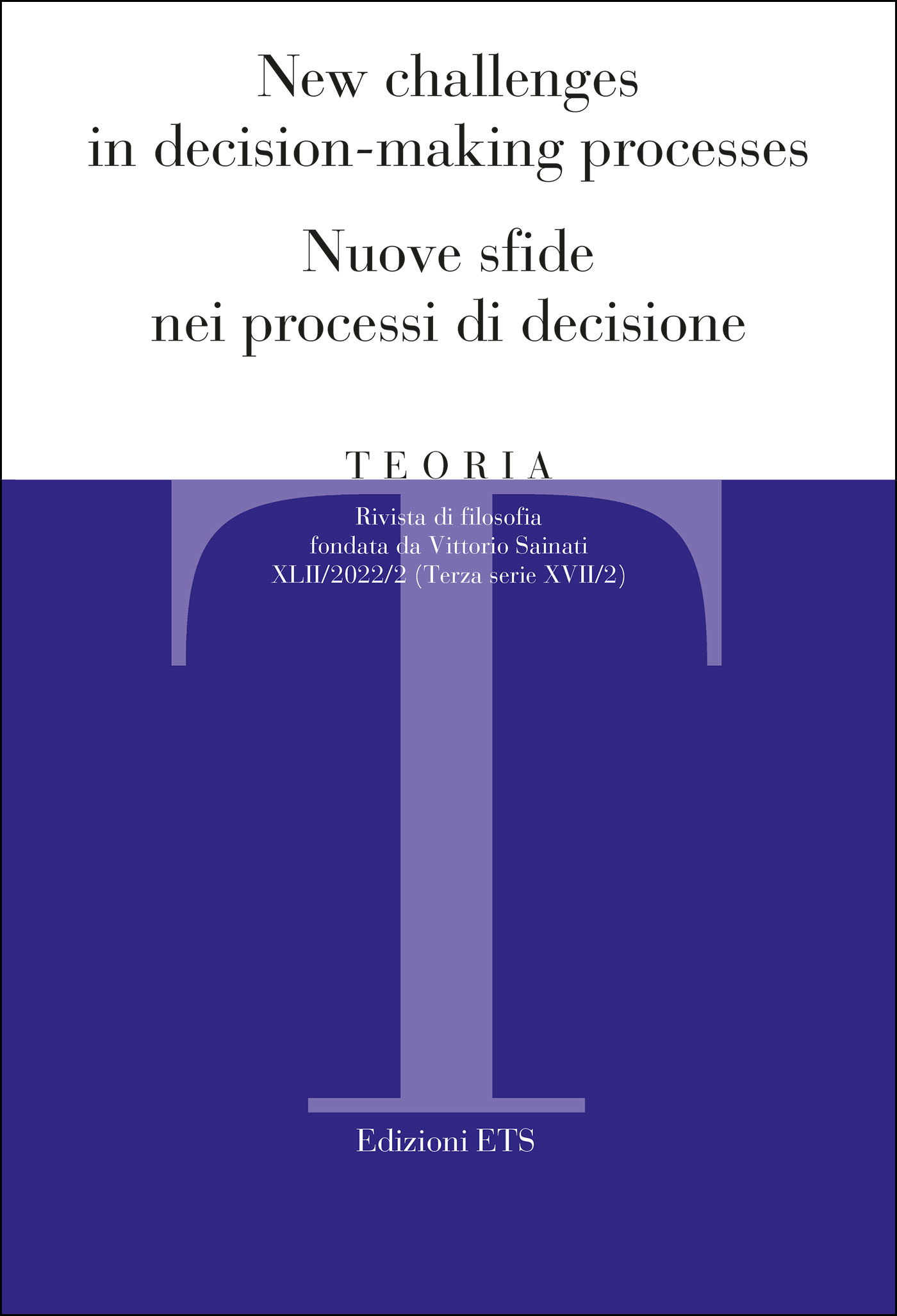 Published 2022-12-24
Keywords
moral progress

,

individual moral improvement

,

procedural improvement
How to Cite
Songhorian, S., Guma, F., Bina, F., & Reichlin, M. (2022). Moral Progress: Just a Matter of Behavior?. Teoria. Rivista Di Filosofia, 42(2), 175–186. https://doi.org/10.4454/teoria.v42i2.164
Abstract
The aim of this paper is to argue in favor of the need – within the empirically informed debate on moral progress – to focus on an individual procedural moral improvement. We argue that moral improvement is a prerequisite for moral progress and that it should be understood in procedural (rather than substantive) terms.
Thus, we gesture towards a procedural account of the abilities required to reason and to justify one's actions and beliefs as the first necessary step to understanding the contribution individual moral improvement makes to the debate on moral progress.
Finally, we consider a challenging objection to our account – i.e., whether the abilities a procedural account proposes to improve allow us to distinguish appropriate moral justifications from mere post-hoc confabulations – arguing that not any reason-giving account counts as a proper form of moral justification.